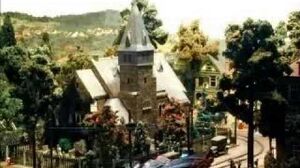 Batman 2000
is a
Tim & Eric
sketch that parodies the popular 60's television series
Batman
, originally shown on Channel 101.
It features Eric as Batman and Tim as Robin, as well as Catwoman and pictures of John McCain as the Commissioner. It also features the music of Pink Floyd, Snoop Dogg and Dr. Dre.
Ad blocker interference detected!
Wikia is a free-to-use site that makes money from advertising. We have a modified experience for viewers using ad blockers

Wikia is not accessible if you've made further modifications. Remove the custom ad blocker rule(s) and the page will load as expected.