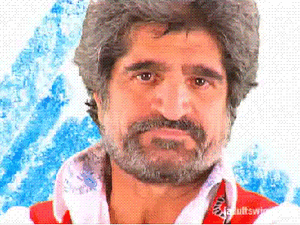 Bread Harrity
appears in season 2 of
Tim & Eric Awesome Show, Great Job!
He is introduced in
Pepperoni
as a folk singer for children. He sings about spaghetti and meatballs. His fans are called "Bread Heads" and are usually middle aged women.
During Richard Dunn's bone drive, Bread Harrity is listed on the bottom of the screen for donating 100,000 bones.
A poster of Bread Harrity appears on the wall of Tim and Eric's tree house in the episode "Puberty".
Ad blocker interference detected!
Wikia is a free-to-use site that makes money from advertising. We have a modified experience for viewers using ad blockers

Wikia is not accessible if you've made further modifications. Remove the custom ad blocker rule(s) and the page will load as expected.