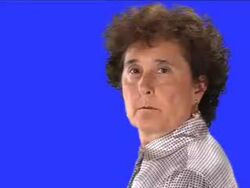 Deborah Tatum is the mother of both Casey & his brother. She was sung about in the song "A Song for Mommy" from Casey, featuring Casey's brother, where she was shown be neglectful to Casey. She was featured on the Channel 5 Dance Party hosted by Pierre. Pierre said that he had gotten Deborah pregnant. During the dance party, she is quoted as saying  "All I want to do is dance.....and fuck." It is not known if Pierre is the father of Casey or his brother. Deborah also has taught biology for foreign men in which she explained the male reproductive organ.
Ad blocker interference detected!
Wikia is a free-to-use site that makes money from advertising. We have a modified experience for viewers using ad blockers

Wikia is not accessible if you've made further modifications. Remove the custom ad blocker rule(s) and the page will load as expected.