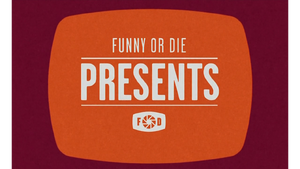 Funny or Die Presents is an HBO sketch comedy show created and based off of the comedy website Funny or Die, and features several sketches done by Tim & Eric. The show itself was created by Will Ferrell and Adam McKay, and premiered on February 19th, 2010.
Two seasons of the show have been produced (thus far).
List of Tim & Eric Sketches
So far, 6 of the sketches on this show have been done by Tim & Eric.
External Links
Ad blocker interference detected!
Wikia is a free-to-use site that makes money from advertising. We have a modified experience for viewers using ad blockers

Wikia is not accessible if you've made further modifications. Remove the custom ad blocker rule(s) and the page will load as expected.